Photo Tour of 35th Anniversary Tribute: BEN-HUR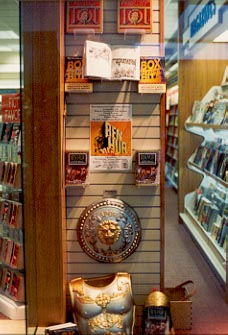 Promotional Display in local bookstore promoting 35th Anniversary screening of BEN-HUR.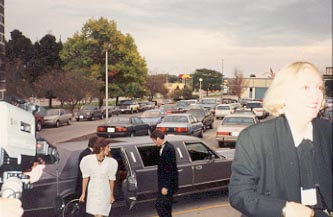 Limo Arrival: Lucy Anderson enters Theatre.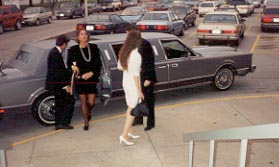 The Crawfords and the Wylers depart limousine.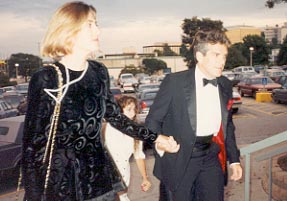 David Wyler and his wife Jane enter the Theatre.
David Wyler, son of BEN HUR's director William Wyler, speaks with the crowd.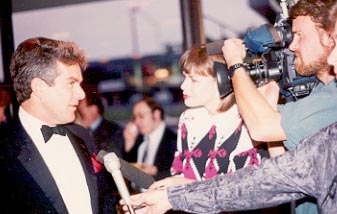 David Wyler talks with the TV news crew.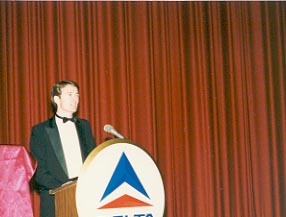 Bruce Crawford at the podium.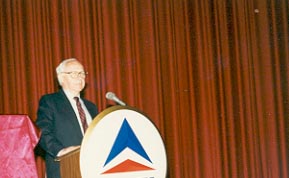 Composer David Raksin addresses the audience.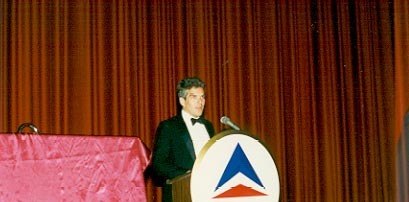 David Wyler reminisces about his father, and the making of the film.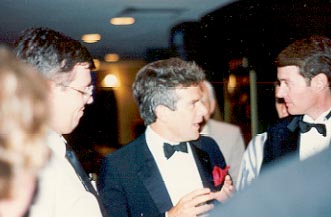 David Wyler talks with Bruce Crawford after the film.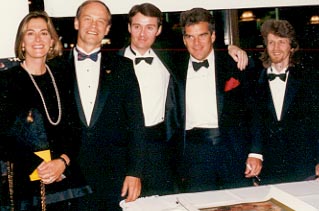 Jane Wyler, David Reveling, Bruce Crawford, David Wyler, Mike Hansen.