Photo Tour: FORBIDDEN PLANET Page 1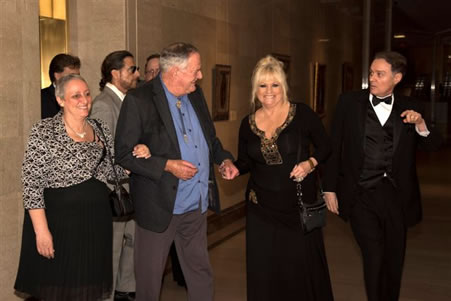 Entering the Joslyn Art Museum, L to R. Lynette Dix, actor Robert Dix, Judi Morinelli and Bruce Crawford.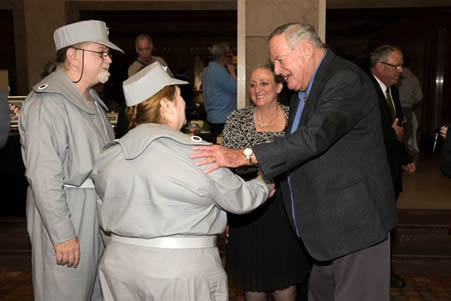 John Shoberg and Trudy Shoberg meet Robert Dix, as they are in costumes replicating the ones worn by Dix and others in the film.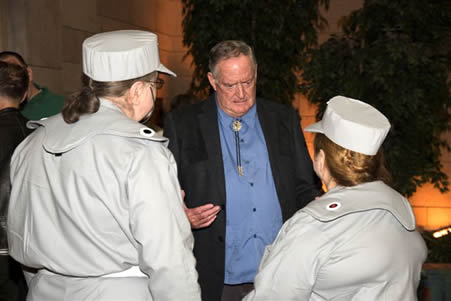 Speaking with the Shobergs.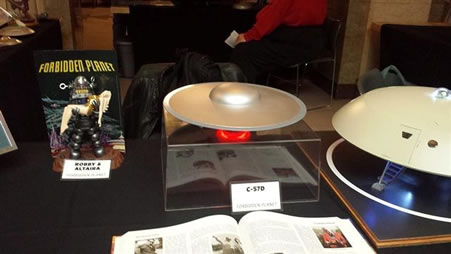 Kevin Stone and Kevin Carrolls' display with the plastic modelers society, of Forbidden Planet replicas.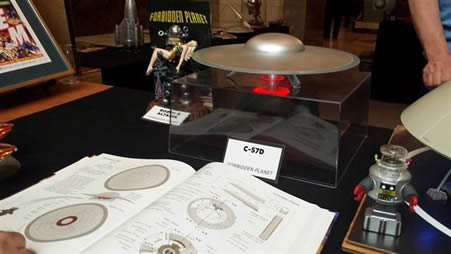 Another shot of the models including one of the saucer as seen in the film.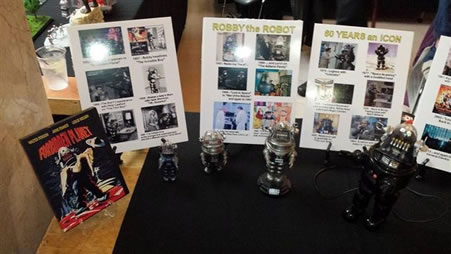 Various Robby the Robots.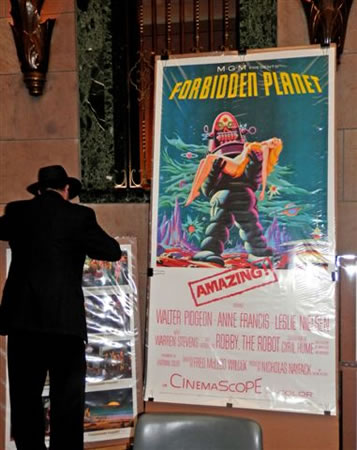 Jeff Peterson's original 6 sheet poster from the film.
.