Photo Tour: Caroline Munro/O Comic Con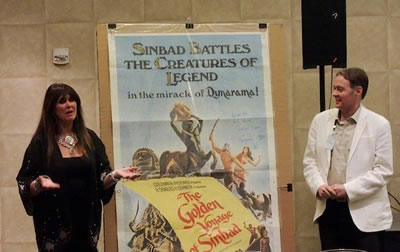 Actress Caroline Munro and Bruce Crawford introduce a screening of The Golden Voyage of Sinbad while standing with a 3 sheet poster of the film, at the O Comic Con May 2015.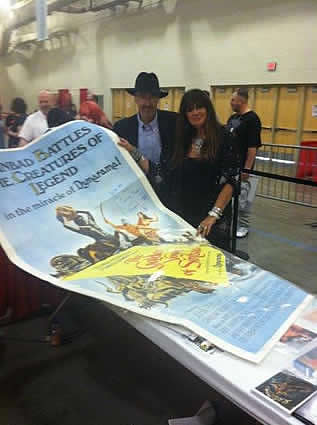 Collector Jeff Peterson poses with his poster and Caroline.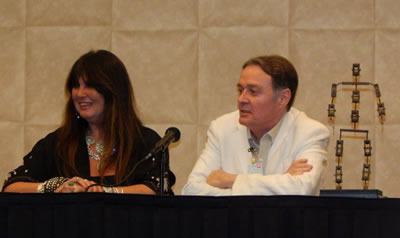 .Caroline and Bruce doing a Q and A after the screening. On the right hand side is a steel ball and socket armature like those used by Ray Harryhausen for stop motion of his creatures in the film.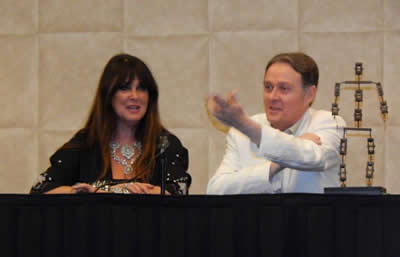 Bruce and Caroline taking questions from the audience.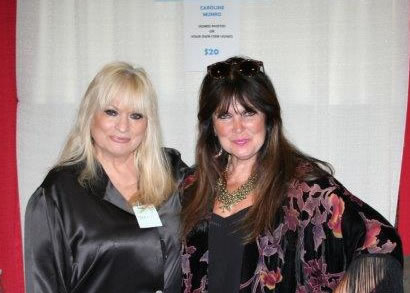 Judi Morinelli and Caroline Munro at the O Comic Con.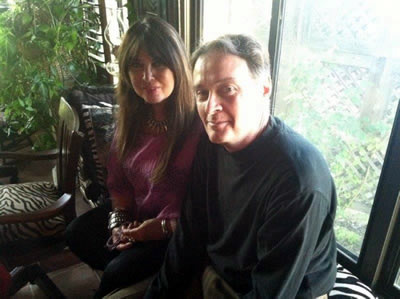 Caroline and Bruce relax before a dinner party in Caroline's honor held at his home.

Photos by Michael Beacom, Jeff Peterson and Tami Hamalian