Photo Tour : THE DAY THE EARTH STOOD STILL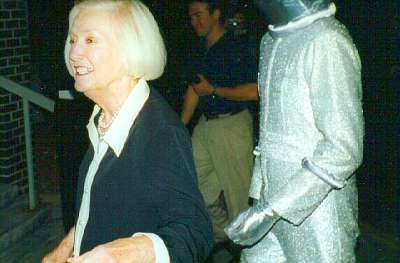 Lucy Anderson enters theater.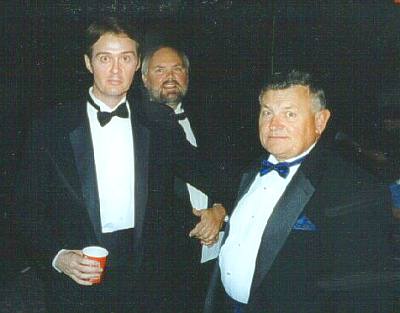 Bruce Crawford, Tim Neal and Sam Curley.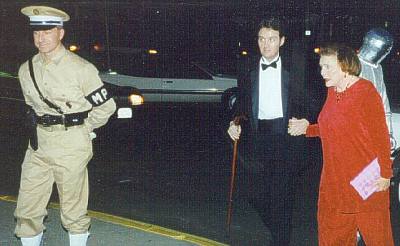 Limo arrival: Military actors escort Bruce Crawford and Patricia Neal.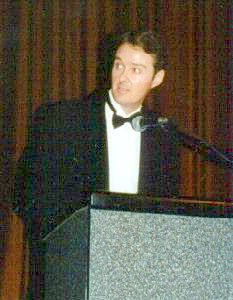 Bruce Crawford takes the podium.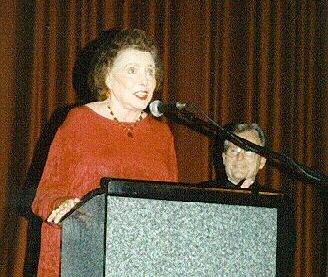 Patricia Neal speaks to the audience.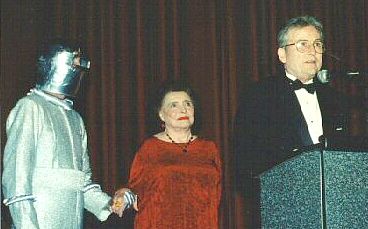 Klatuu re-enactor and Patricia Neal stand next to Billy Gray who addresses the audience.
Unveiling of artwork; Tim Neal, Mike Hansen.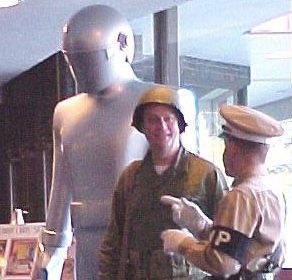 Military actors guarding Gort.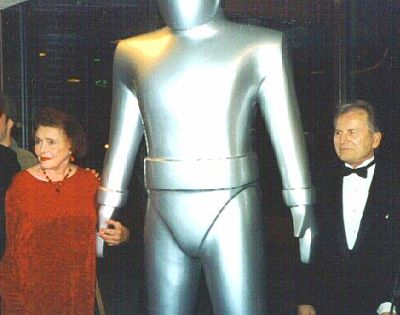 Patricia Neal, Gort and Billy Gray share the limelight.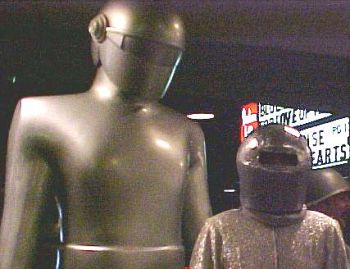 Gort with Klaatu.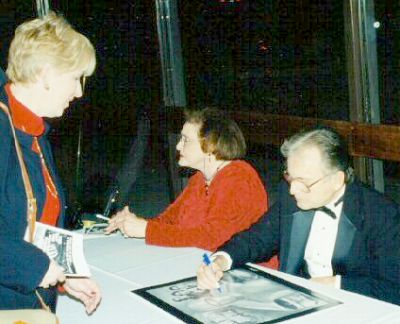 Autograph session.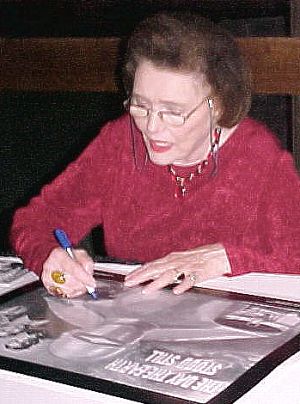 Miss Neal signing for the fans.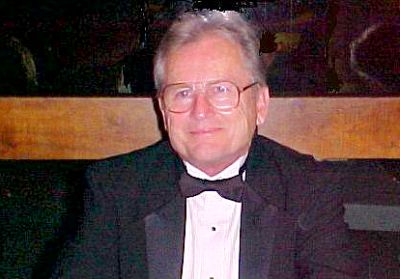 Billy Gray at the autograph table.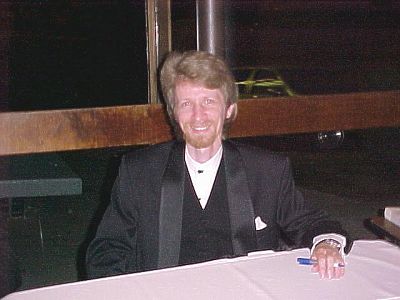 Artist Mike Hansen (see his work on the film art page).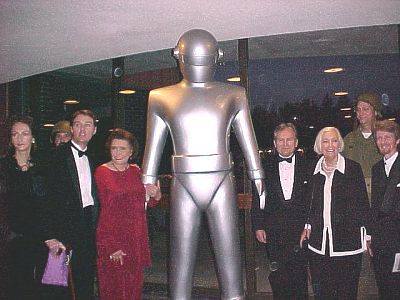 Posing with Gort; Tami Crawford, Bruce Crawford, Patricia Neal, Billy Gray, Lucy Anderson and Mike Hansen.