Photo Tour: BACK TO THE FUTURE Page 1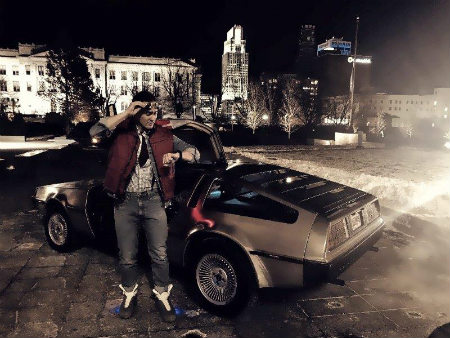 Marty McFly and his DeLorean.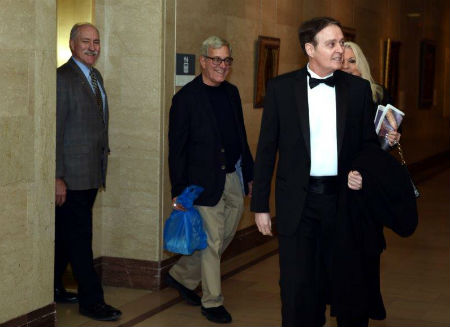 Back To The Future creator and Producer Bob Gale enters the Joslyn Musuem behind host Bruce Crawford.
Amazing display of movie memorabilia from the films.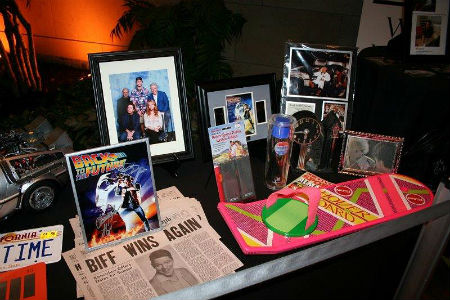 More memorabilia from Trent Anzalone and Aaron Gum.

Rare props from the film.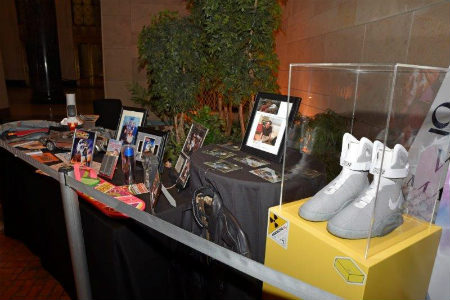 Marty's futuristic tennis shoes!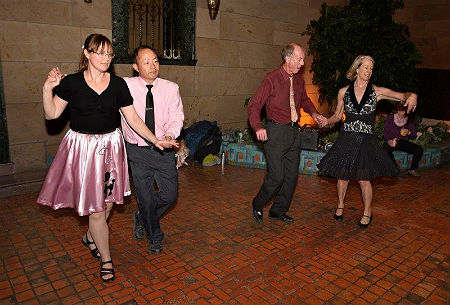 Dan Wondra and his dancers perform before the screening, the prom dances seen in the film.